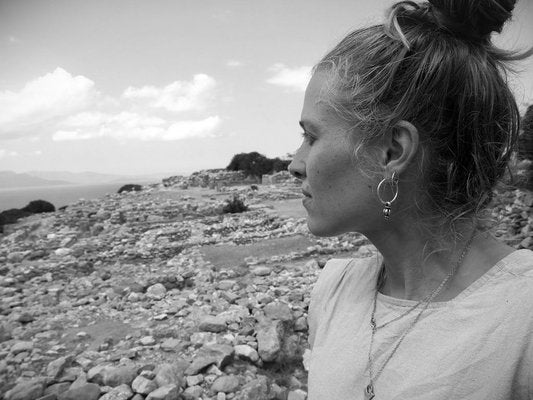 Sylvia V Linsteadt
Sylvia Victor Linsteadt is a writer, artist, and certified animal tracker. Her work—both fiction and non-fiction—is rooted in myth, ecology, feminism & bioregionalism, and is devoted to broadening our human stories to include the voices of the living land.

Her published fiction includes the middle grade children's duology The Stargold Chronicles — The Wild Folk (Usborne, June 2018) and The Wild Folk Rising (Usborne, May 2019) — Our Lady of the Dark Country, a collection of short stories (January 2018) and Tatterdemalion (Unbound, Spring 2017).
Her works of nonfiction include The Wonderments of the East Bay (Heyday 2014), and Lost Worlds of the San Francisco Bay Area (Heyday, Spring 2017). Her short fiction has been published in New California Writing 2013, Dark Mountain, Beneath Ceaseless Skies, The Golden Key and Deathless Press. Her creative nonfiction can also be found in Poecology, Dark Mountain, and News from Native California.
For three years (from 2013 to 2016) Sylvia ran a stories-in-the-mail business called Wild Talewort, in which she sent out rewilded tellings of fairytales and myths to the physical-post boxes of hundreds of subscribers around the world.

Lost Worlds of the San Francisco Bay Area won the Northern California Book Award in General Nonfiction in 2018.

The short story The Midwife of Temescal won the James D. Phelan Literary Award from the San Francisco Foundation in Fall 2014. She has an Honors B.A. in Literary Arts from Brown University.
You may also like:
Hedgespoken is delighted to stock a few copies of this remarkable book published by Wild Talewort - Sylvia and Rima...
You may also like:
NEW PAPERBACK EDITION FOR 2021!The extraordinary post-apocalyptic novel written in response to Rima Staines' artwork, rooted deep in the folkloric traditions...