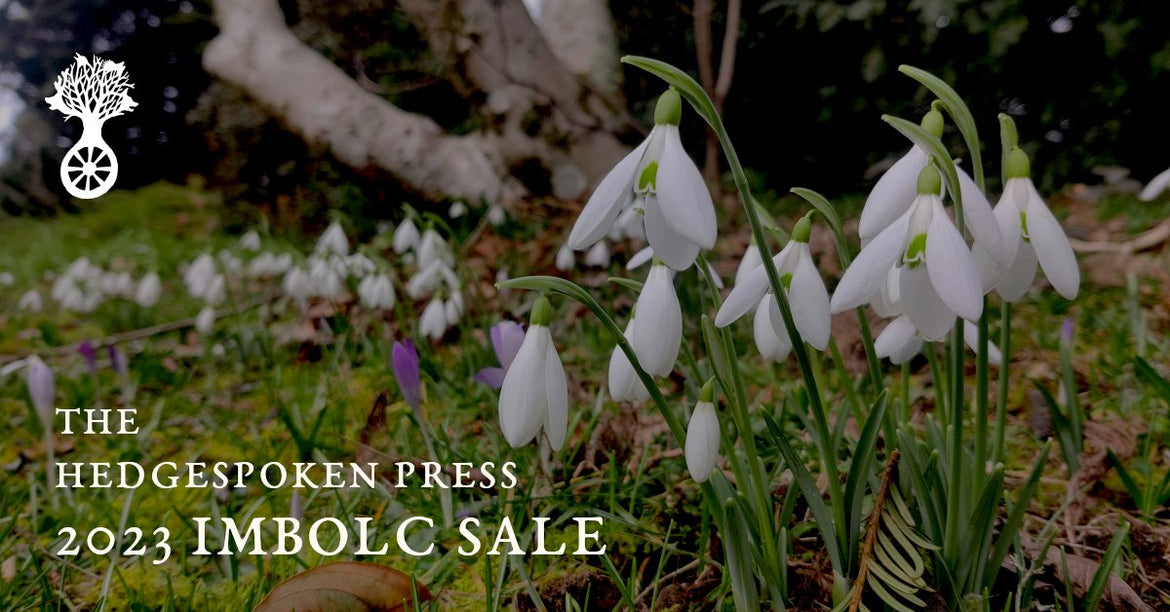 The 2023 Imbolc Sale
We're slow starting this year, like the snowdrops. We know that times are hard - they are here, too. There's been a disastrous international postage situation, a series of strikes (which we support) and a lot of challenge going on in our community and our own lives that's meant our attention has been elsewhere.
But... The days are getting longer and there's definitely a sense of some of the sap rising and the glimmering of some kind of goodness on the horizon. That's what Imbolc is, the glimmering. And lambs, of course. Yes, they're gambolling and being incredible. But, mostly, it's the glimmering that gets me. The promise of life's sweetness after all the drudgery and mud and darkness and ice of Winter. 'There will be another Spring.' That's what I hear Imbolc say.
And so, we present this Imbolc's sale, which will run for two weeks. As ever, we thank you for your interest and support. We're a tiny business, operating in difficult times - every book or print you buy means the world to us.
So, here it is - 50% off just about everything that we make and have in stock!
Thank you, and onwards towards the Spring!

Tom and Rima